On March 30, 2001 we went to Pittsburgh. Friday night we saw Grapevine, and on Saturday night (March 31), we saw New Invisible Joy at Club Cafe. It was wonderful to see them again! They sounded teriffic!! We had fun listening to them play and talking to them for awhile.
Here are some pictures we took at the show.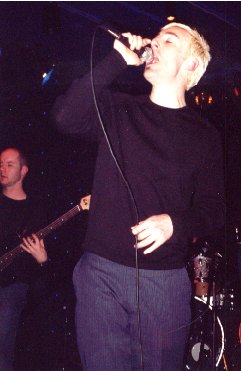 This is a picture of the John Schisler, the lead singer of New Invisible Joy.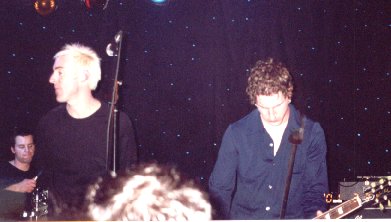 From left to right: Brian Colletti is playing drums, John Schisler, and Mike Gaydos playing guitar.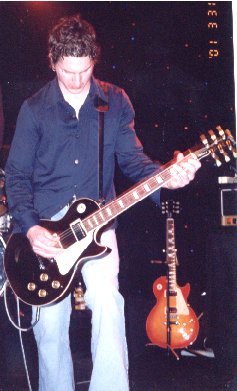 Mike Gaydos playing guitar.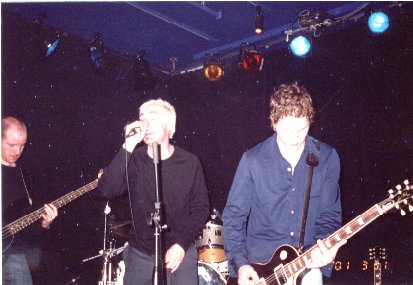 From left to right: Evan Handyside playing bass, John Schisler singing, and Mike Gaydos playing guitar.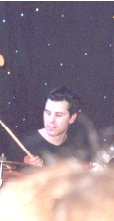 Brian playing drums.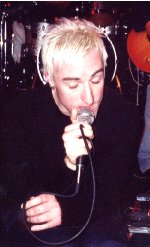 John Schisler singing




I traveled once again to see New Invisible Joy, this time to Burgettstown for X-fest on May 18, 2001. They were great! The fence in front of the stage was a nice touch, and it was hillarious when the security guard warned us that there might be "surfing". We had a blast all day watching bands perform and running in to people, but NIJ was definately the highlight.
Check out some pictures of New Invisible Joy from X-fest below.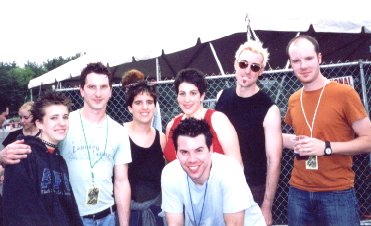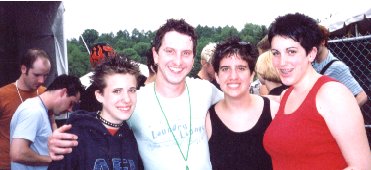 After a slight change of plans due to a car accident, we decided to stay in Pittsburgh Sunday May 20. New Invisible Joy was playing at the Shadyside Street Festival, so we decided to catch one last show.
It was so fun! There were sidewalk sales going on, and other bands playing before NIJ.
The band was a bit suprised to see us, and it was kind of a shock to us that we were there...we had planned to see No Show Ponies at Kite Fest in Camp Hill, but we didn't want to risk speeding home in the rinky-dink rental car that Mom still isn't comfortable in (she just doesn't realize that she has a REALLY BIG ass...lol Logan...).
We're glad that we stayed. We had a great time.
Check out some of the photos we took Sunday.
PICTURES COMING REALLY SOON!!