Aztek Trip is a band from Allentown. The first time I saw them was on Friday, Feb 16, 2001 at Harrisburg Hilton for MMC. They were great!
Check ou their webpage by clicking on the link below.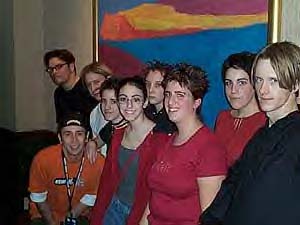 This is a picture of me, my sister, my sister's friend George, Emily, and the guys of Aztek Trip. It was taken by pennlive.com.
My mom, my sisters, George, and I traveled to Allentown on March 22, 2001 to see Aztek Trip again. Their performance was awesome. Check out some of the pictures we took.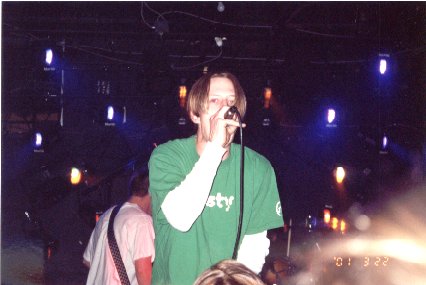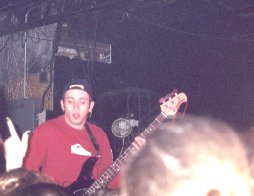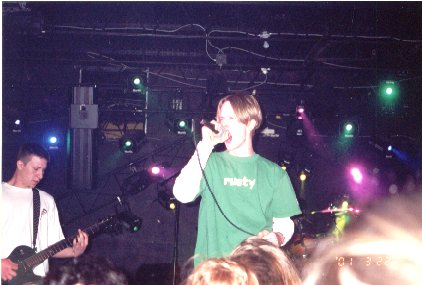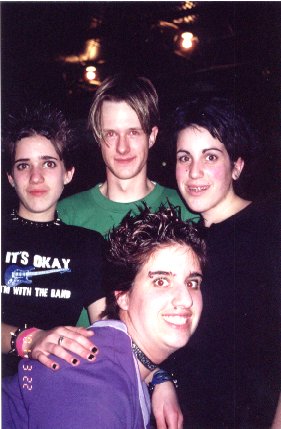 In the back, from left to right: my sister Alex, Darryl, me (Gwen), and my sister Logan.




I was able to catch another Aztek Trip show at Mayfair on May 27, 2001 in Allentown, Pa.
They played in the evening--around 5:45...just after the rain began. It soon got sunny, and eventually the rain stopped. Alex and I got up to the stage and took some pictures. We weren't allowed the whole way up to the stage, and the security guards soon put up "caution tape".
We had a blast! Aztek Trip sounded great, and it was a joy to hear "Summer". We took some great pictures and got to talk to the band afterwards.
Check out some of the pictures below.